Megahome Corporation was established in 1992. We have a group of honest, kind, and hard-working people with a thrifty and responsible attitude that has won all our customers' trust.
The name Megahome in Chinese means: Wish that all families are well.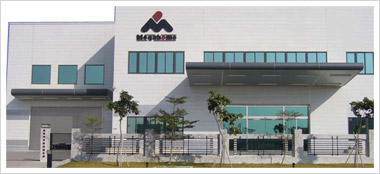 Our goal is to provide our consumers with the most environment friendly and economical way to produce homemade pure distilled water that would protect their families' health every single day.
We export 98% of our water distillers outside of Taiwan.
For a long time, Megahome water distillers have provided our consumers pure, safe, and high quality drinking water that is favored by our clients.
We would like to thank our customers from around the world for their support. We will always provide high quality products, and efficient customer service to our customers because that is our company's pledge.
Megahome's 20-year reputation is our best guarantee to you.
The changes of brand